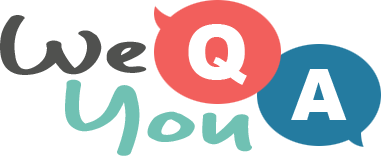 Grammar and words quiz
Question 1 of 10
What type of noun refers to a group of people or things?
Question 2 of 10
How many vowels are in the English alphabet?
Question 3 of 10
What is the name for letters added at the end of a word?
Question 4 of 10
Plural means more than how many?
Question 5 of 10
Which word completes: The people ____ names are on the list?
Question 6 of 10
What completes: "The exam was _____ to pass"?
Question 7 of 10
What type of word is also known as a naming word?
Question 8 of 10
Jump, run and sing are examples of which type of word?
Question 9 of 10
What is bliss, according to the common English expression?
Question 10 of 10
If you are uncomfortable, you are said to be which animal out of water?

Try another one of our quizzes
Trivia Quiz For Smart People
Tell your score in the comments!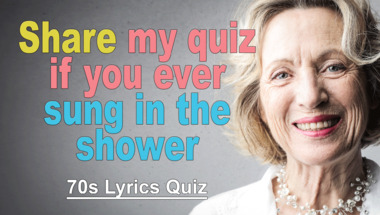 TV-QUIZ
What do you remember?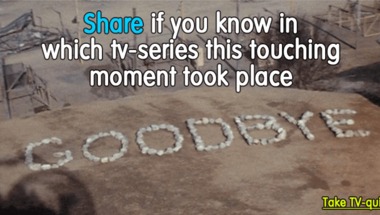 Quiz : 10 fresh trivia questio
10 hard questions to exercise your brain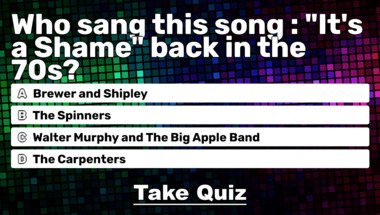 90 percent won't be able to an
How many of them will you answer correctly?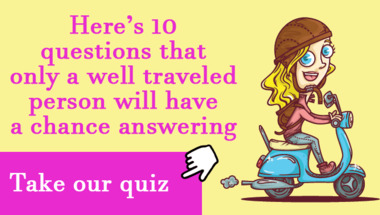 Literature Trivia Quiz
10 questions to test your knowledge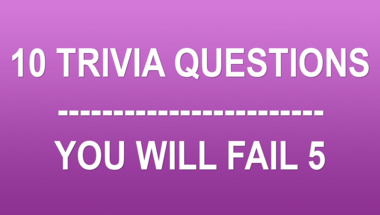 Who sang these 10 famous pop s
See if this quiz let you sing along!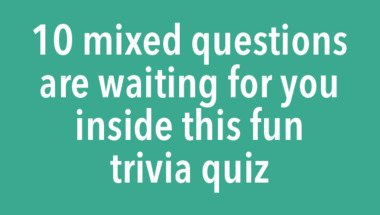 History Trivia Quiz
Tell us your score in the comment section bel..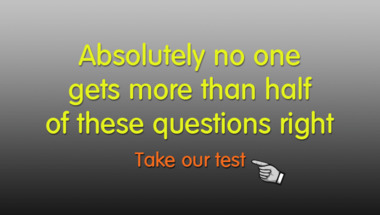 Quiz : Do you know 1950s song
10 questions about the songs of the past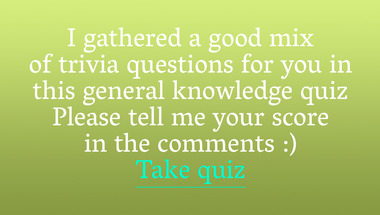 Quiz : 1960-1989 songs
How many correct will you get?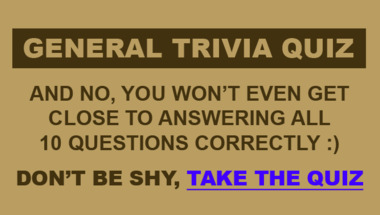 General Knowledge For Trivia P
10 Impossible Questions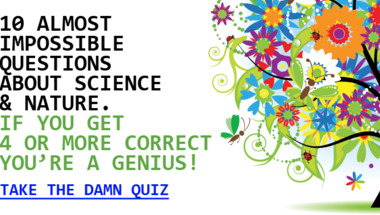 Trivia Quiz for smart people
10 questions to test your knowledge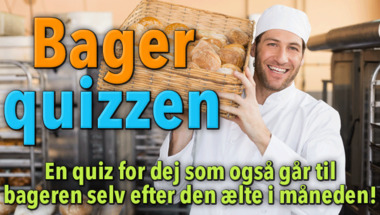 1960-1969s Song Quiz
10 questions to test your knowledge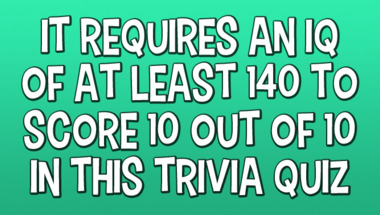 10 questions in mixed trivia c
How many correct answers will you get?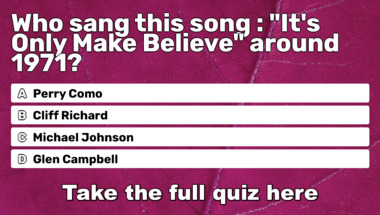 Fool Test
You need to get at least 7 out of 10 right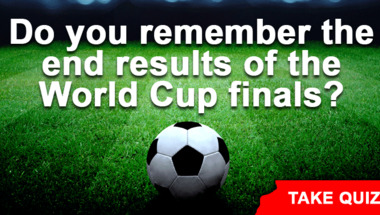 Europe Geography Quiz
Let's see how smart you really are!