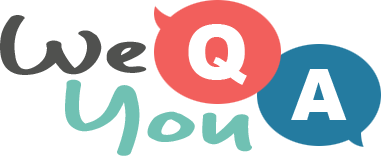 History quiz for smart people
Question 1 of 10
Which flight had its last commercial flight 24th of October 2003?
Question 2 of 10
What were British fighter pilots who shot down five or more enemy aircraft called in World War I?
Question 3 of 10
In 1991 Margot Fonteyn died at the age of 71. In which field had she found fame?
Question 4 of 10
Which actor, famous for westerns, married Pilar Pallete in 1954?
Question 5 of 10
A ban on exporting what was issued in 2011?
Question 6 of 10
Which 1970s Dodge model was named after a ski resort?
Question 7 of 10
Which of the following conflicts occurred between 1861 and 1865?
Question 8 of 10
Who wrote to Franklin Roosevelt in 1939 on the subject of nuclear reactions?
Question 9 of 10
Who was the Prime Minister of France in 1975?
Question 10 of 10
Who was voted Time Magazine's 'Person Of The Year' in 1976?

Try another one of our quizzes
Trivia Quiz For Smart People
Tell your score in the comments!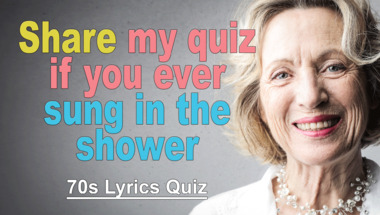 Can you score 7 or 8 in this t
We have 10 questions ready for you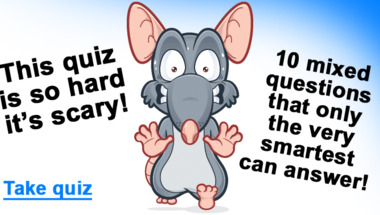 TV-QUIZ
What do you remember?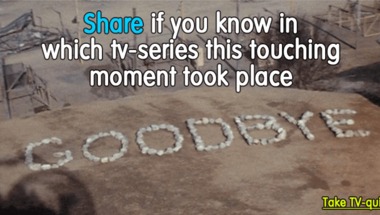 10 trivia questions vs your br
Are you game?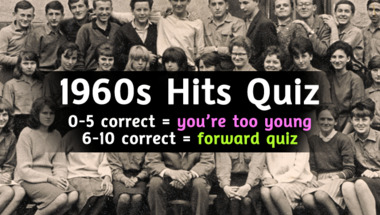 Trivia Quiz For Experts
10 Questions For The Knowledgeable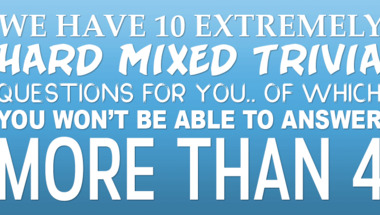 1975 Song Quiz
How many of them will you answer correctly?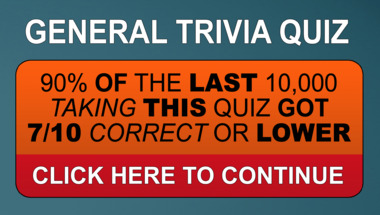 Science Trivia Quiz
10 questions to test your knowledge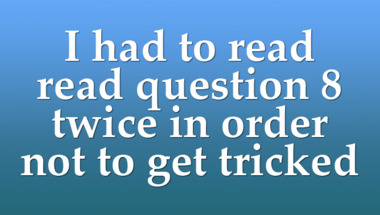 10 General Trivia Questions
How's your trivia brain doing?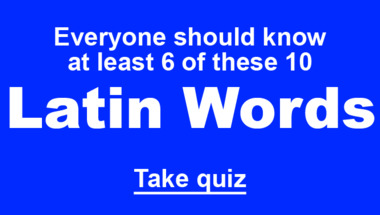 Quiz : Who sang these 60s hits
How many correct will you get?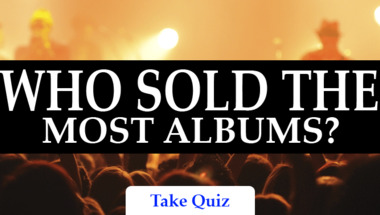 Mixed knowledge questions
That last questions will make you stumble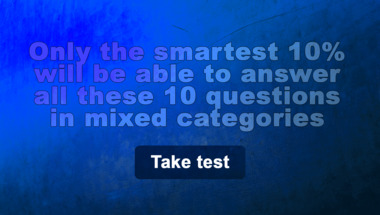 General Trivia Quiz For Expert
If you're lucky, you'll get 3 out of 10 right..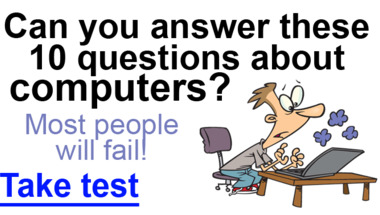 Geography Trivia Quiz
Experts Only Please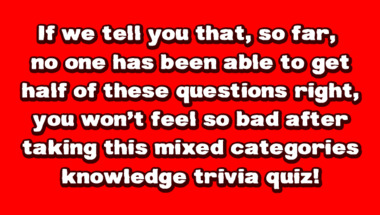 Things that happened in the 50
A Trivia Quiz About The Exciting Decade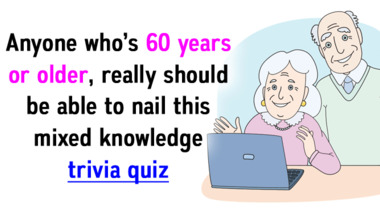 Quiz : Who sang these 70s hits
How many correct will you get?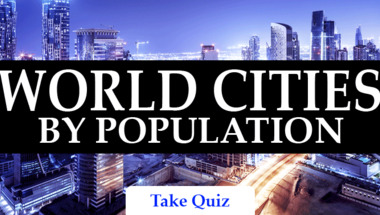 Help us complete these 50s son
How many correct answers will you get?