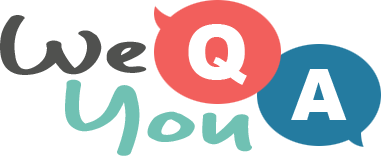 Trivia Test
Question 1 of 10
What organization replaced the League of Nations?
Question 2 of 10
Which of these is the name of a post on the social network site Twitter?
Question 3 of 10
The Acropolis is a number of ancient buildings and temples overlooking which city?
Question 4 of 10
Which of these is a type of drum?
Question 5 of 10
Martin Clune stars in which popular medical drama?
Question 6 of 10
Which Steven Spielberg film was released in 1982?
Question 7 of 10
The cult band Kraftwerk are from which country?
Question 8 of 10
If you're in Spain and somebody says 'llueve', what sort of weather should you expect?
Question 9 of 10
In what US city can you visit the National Gallery of Art and its Sculpture Garden?
Question 10 of 10
Which pop star announced in November 2016 that she was expecting a sibling for her daughter Willow?

Try another one of our quizzes
10 mixed categories questions
Let's see how smart you really are!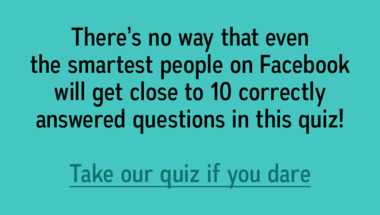 General Trivia Quiz
Let's see how smart you really are!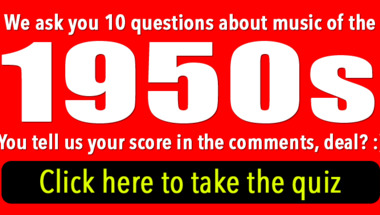 Trivia Quiz with 10 mixed ques
A quiz for our smartest followers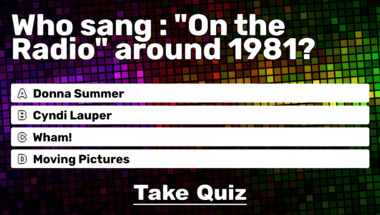 Trivia quiz for 70 year olds o
10 questions about the past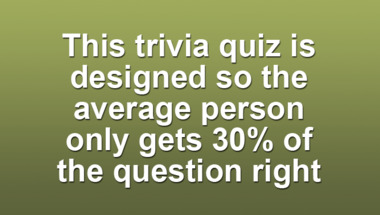 General Trivia Quiz
How many correct will you get?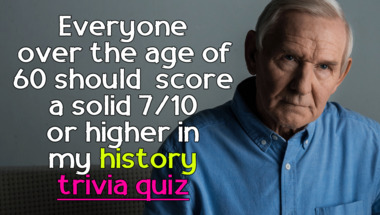 1960s Lyrics Quiz
How's your trivia brain doing?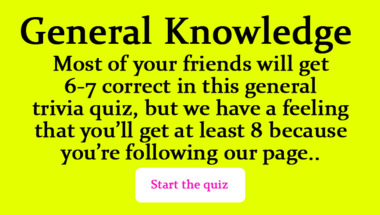 Are you a trivia genius?
Let's find out with this quiz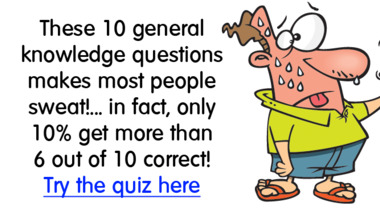 Impossible General Trivia Quiz
10 Impossible Questions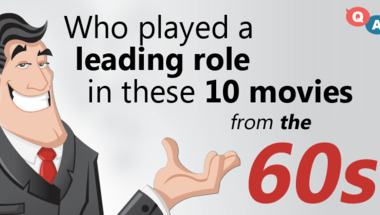 Spelling Bee
Are you ready? :)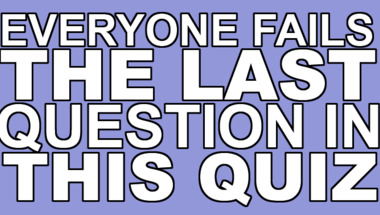 What if we told you that you'r
..going to fail 75% of these questions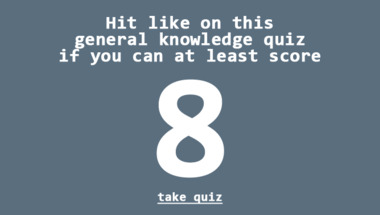 Can you get more than 7 correc
10 question knowledge quiz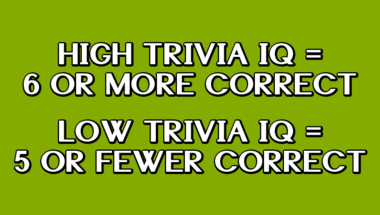 1960s Quiz
How many of them will you answer correctly?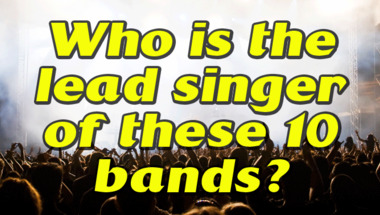 Trivia Quiz
10 Questions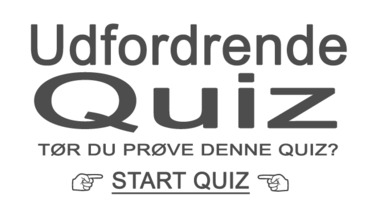 10 quite difficult trivia ques
Let's test your trivia skills!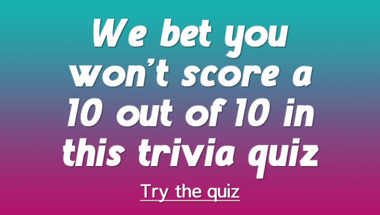 General Trivia Quiz
How many correct answers will you get?