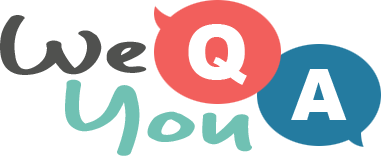 Impossible general knowledge quiz
Question 1 of 10
Which of these is often toasted over a campfire?
Question 2 of 10
Which of the following foods are Heinz well known for?
Question 3 of 10
Which sort of tableware shares its name with a huge Asian country?
Question 4 of 10
Tyra Banks presented the show, America's Next Top what?
Question 5 of 10
What would you plug a dongle into?
Question 6 of 10
The Torre Tagle Palace, Lima is an example of which style of architecture?
Question 7 of 10
What number is the square root of 289?
Question 8 of 10
Which of these films did NOT star Halle Berry?
Question 9 of 10
Which poet famously travelled to fight against the Ottoman Empire in the Greek War of Independence?
Question 10 of 10
Which of these Agatha Christie novels does not feature Miss Marple?

Try another one of our quizzes
10 mixed categories questions
Let's see how smart you really are!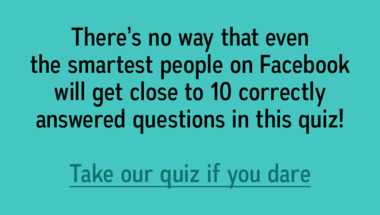 General Trivia Quiz
Let's see how smart you really are!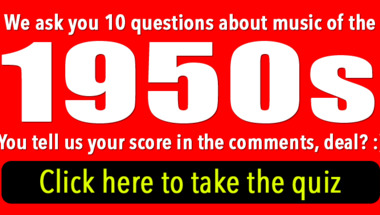 Trivia Quiz with 10 mixed ques
A quiz for our smartest followers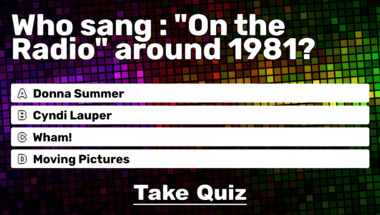 Trivia quiz for 70 year olds o
10 questions about the past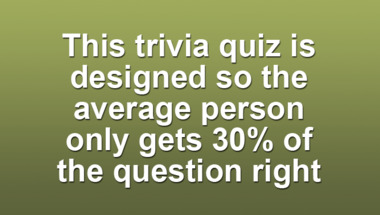 General Trivia Quiz
How many correct will you get?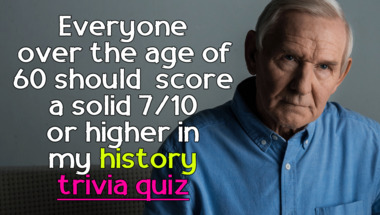 1960s Lyrics Quiz
How's your trivia brain doing?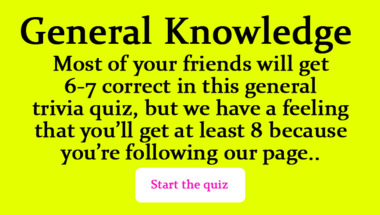 Are you a trivia genius?
Let's find out with this quiz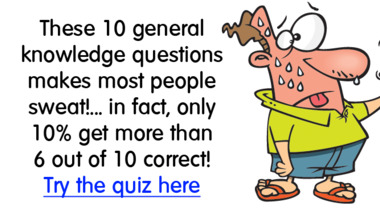 Impossible General Trivia Quiz
10 Impossible Questions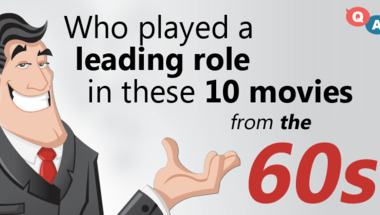 Spelling Bee
Are you ready? :)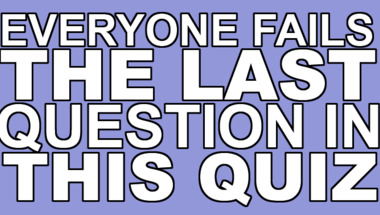 What if we told you that you'r
..going to fail 75% of these questions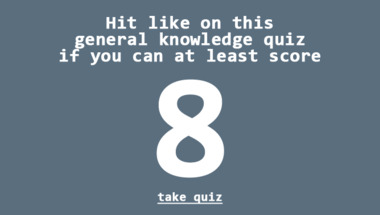 1960s Quiz
How many of them will you answer correctly?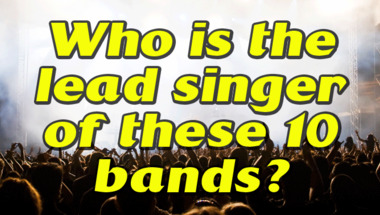 Trivia Quiz
10 Questions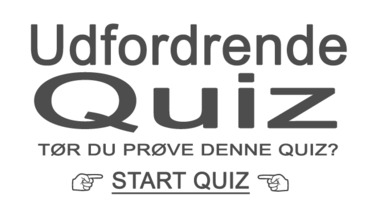 Can you get more than 7 correc
10 question knowledge quiz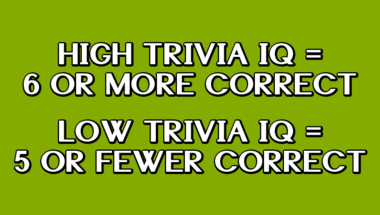 10 quite difficult trivia ques
Let's test your trivia skills!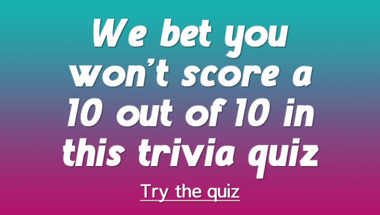 General Trivia Quiz
How many correct answers will you get?