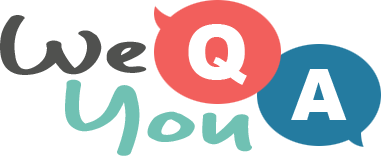 History Quiz
Question 1 of 10
What was Princess Diana's maiden name?
Question 2 of 10
Who was George Orwell?
Question 3 of 10
Pop group Abba, winners of the 1974 Eurovision Song Contest, were from which country?
Question 4 of 10
In which month of 2001 was the attack on New York's twin towers?
Question 5 of 10
Which neighbouring country did West Germany refuse to recognise in 1954?
Question 6 of 10
What organization was formed when the North Atlantic Treaty was signed on 4 April 1949?
Question 7 of 10
In what year did The Beatles first arrive in the United States?
Question 8 of 10
What did Jordan gain from the First Arab-Israeli war?
Question 9 of 10
Iraq invaded which country in 1990, leading to the First Gulf War? 
Question 10 of 10
Chichen Itza was an ancient city that is now located in which country?

Try another one of our quizzes
Quiz : Songs of the 1960s
How many correct will you get?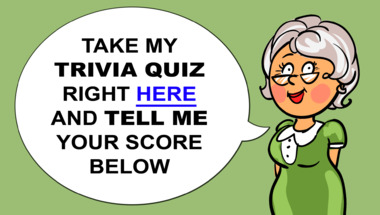 History Trivia Quiz
Tell us your score in the comment section bel..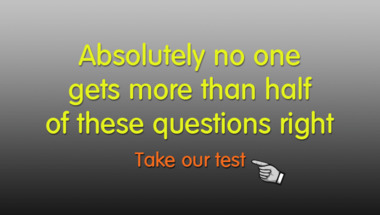 Science Trivia Quiz
10 questions to test your knowledge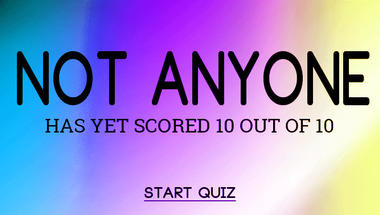 Trivia Quiz For Smart People
Tell your score in the comments!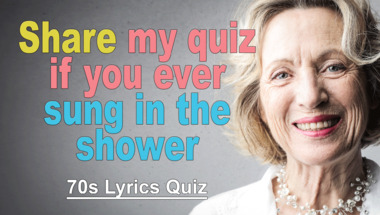 Trivia Test
How many correct answers will you get?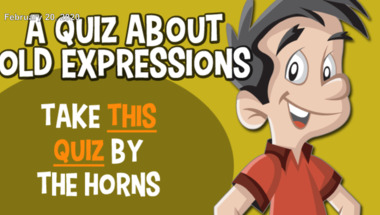 Fun History Quiz
How many correct will you get?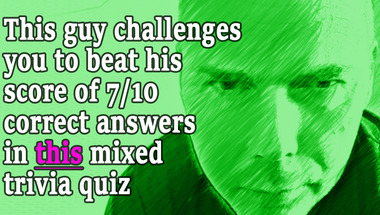 General Trivia Quiz
Can you answer at least 8 of the questions?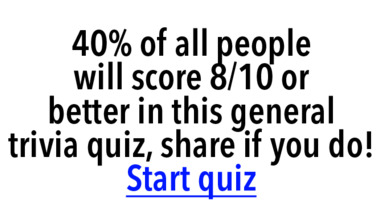 1960s Quiz
Let's test your trivia skills!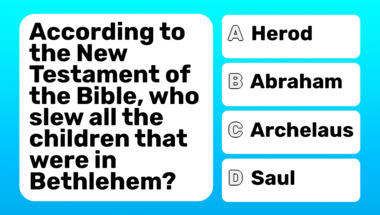 Quiz : We removed a word from
Can you help us find the missing words?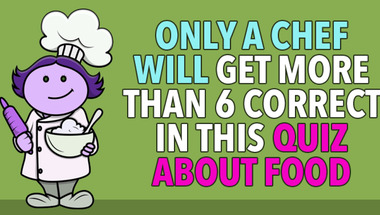 Quiz : Lyrics of the seventies
How many of these songs do you remember?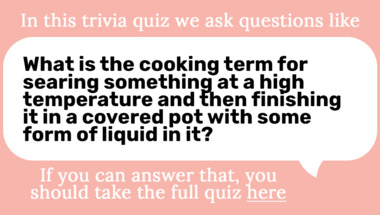 Click for our quiz about the g
How many correct will you get?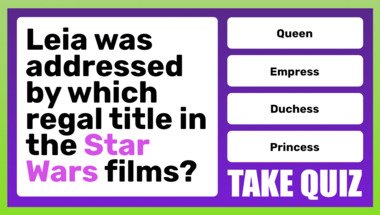 Do you know Italian words?
Post your score in the comments!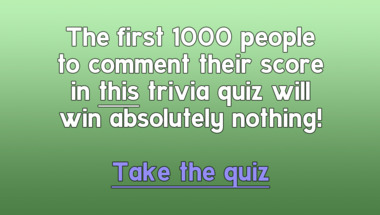 Trivia Quiz
Let's see how smart you really are!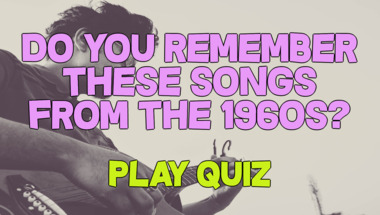 10 General Knowledge Questions
How smart are you really?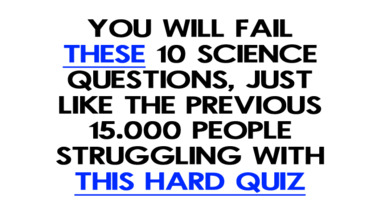 Food & Cooking Quiz
Let's see how much you know about food and co..