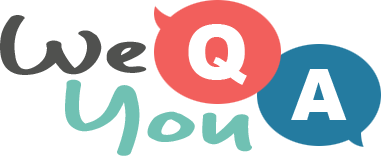 General Trivia Quiz
Question 1 of 10
What nationality was the illustrator William Heath Robinson?
Question 2 of 10
Eugene Houdry discovered a method of making lead-free what in 1970?
Question 3 of 10
Which letter prefixes many of Apple's handheld gadgets?
Question 4 of 10
High energy radiation from outside the solar system iis commonly called what?
Question 5 of 10
What arrived in 2008?
Question 6 of 10
The Hawa Mahal is a landmark in which country?
Question 7 of 10
In which country could you take a rail trip on the Tokaido Shinkansen line?
Question 8 of 10
What is the term for the minimum number of people needed for a meeting?
Question 9 of 10
The artist and jeweler Faberge often worked for the ruler of which country?
Question 10 of 10
Complete the title of the first work by Kingsley Amis 'Lucky..'?

Try another one of our quizzes
Trivia Quiz For Smart People
Tell your score in the comments!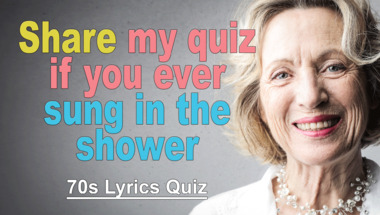 TV-QUIZ
What do you remember?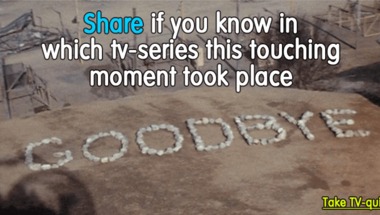 10 trivia questions vs your br
Are you game?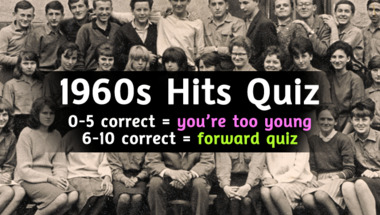 Can you score 7 or 8 in this t
We have 10 questions ready for you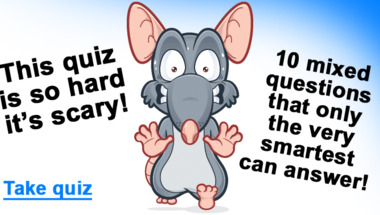 Trivia Quiz For Experts
10 Questions For The Knowledgeable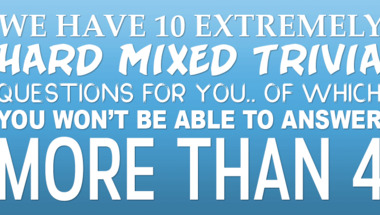 1975 Song Quiz
How many of them will you answer correctly?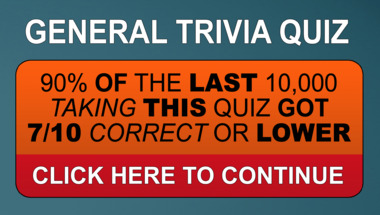 Science Trivia Quiz
10 questions to test your knowledge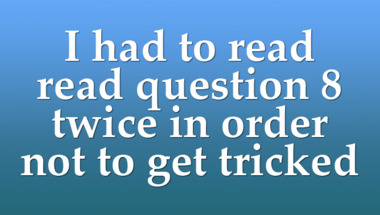 10 General Knowledge Questions
Let me know your score in the comments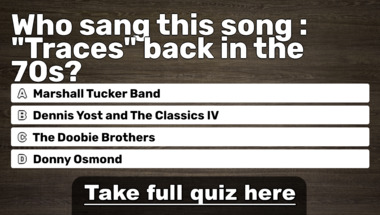 10 General Trivia Questions
How's your trivia brain doing?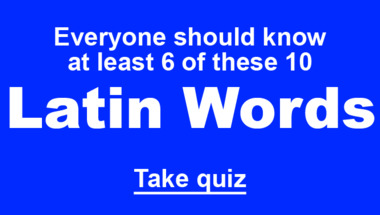 Mixed knowledge questions
That last questions will make you stumble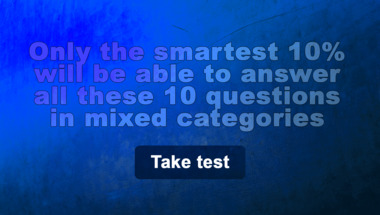 General Trivia Quiz For Expert
If you're lucky, you'll get 3 out of 10 right..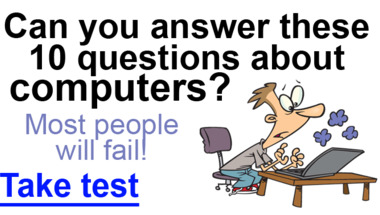 Things that happened in the 50
A Trivia Quiz About The Exciting Decade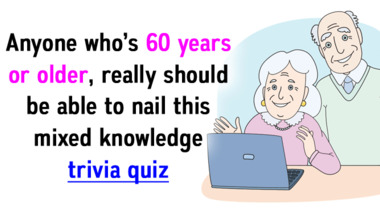 10 Trivia Questions
Let's test your trivia skills!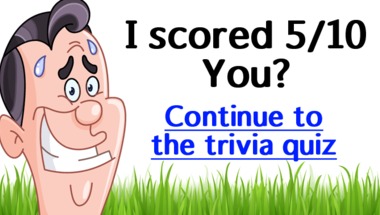 Geography Trivia Quiz
Experts Only Please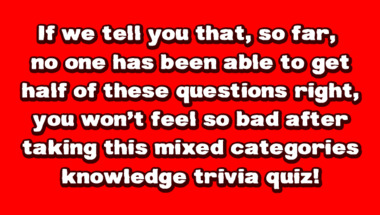 History Trivia Quiz
Tell us your score in the comment section bel..