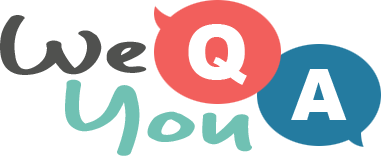 10 mixed categories questions
Question 1 of 10
The volcanoes Vesuvius and Etna are found in which country?
Question 2 of 10
How do oil rig workers get to and from there place of work?
Question 3 of 10
The character Thumper is from which Disney movie?
Question 4 of 10
The Premier League is a soccer league in which European country?
Question 5 of 10
Which sort of tableware shares its name with a huge Asian country?
Question 6 of 10
A large flat area of land that is higher than the surrounding land is known as a what?
Question 7 of 10
There are how many continents?
Question 8 of 10
What is Europe's developing satellite-navigation system operational by 2020 called?
Question 9 of 10
Who is there a statue of outside Philadelphia City Hall?
Question 10 of 10
Which of these is a satirical TV sitcom?

Try another one of our quizzes
Trivia Quiz For Smart People
Tell your score in the comments!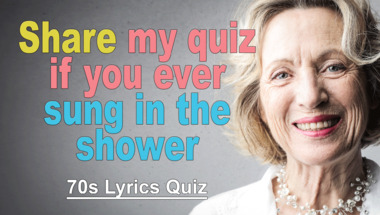 TV-QUIZ
What do you remember?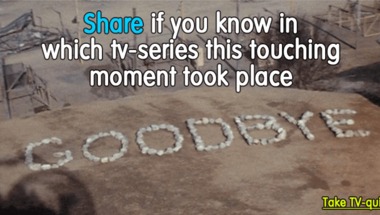 10 trivia questions vs your br
Are you game?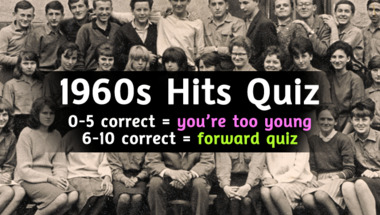 Can you score 7 or 8 in this t
We have 10 questions ready for you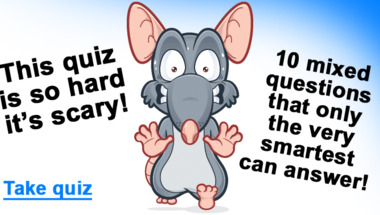 Trivia Quiz For Experts
10 Questions For The Knowledgeable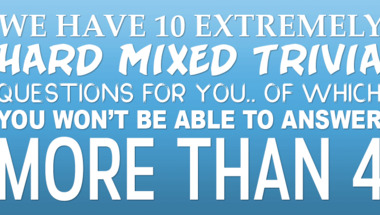 1975 Song Quiz
How many of them will you answer correctly?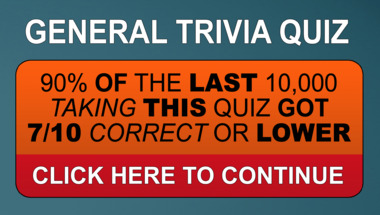 Science Trivia Quiz
10 questions to test your knowledge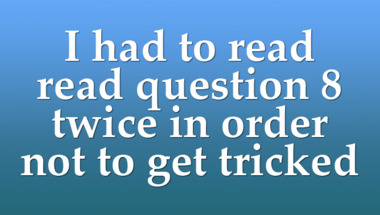 10 General Knowledge Questions
Let me know your score in the comments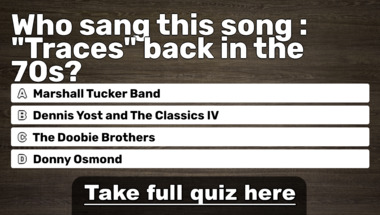 Mixed knowledge questions
That last questions will make you stumble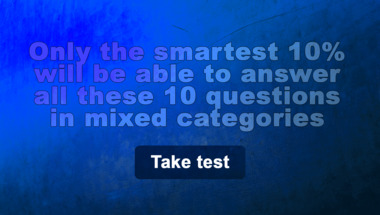 10 General Trivia Questions
How's your trivia brain doing?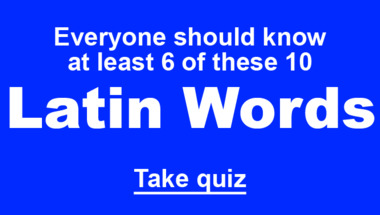 General Trivia Quiz For Expert
If you're lucky, you'll get 3 out of 10 right..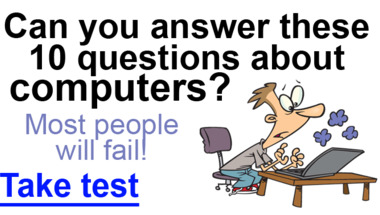 Things that happened in the 50
A Trivia Quiz About The Exciting Decade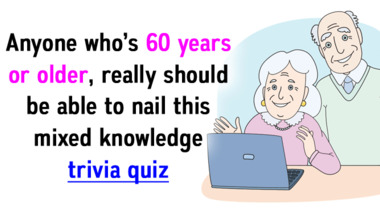 10 Trivia Questions
Let's test your trivia skills!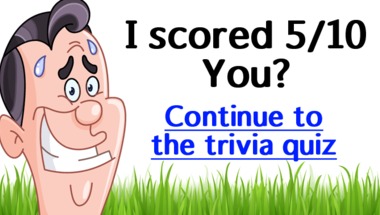 Geography Trivia Quiz
Experts Only Please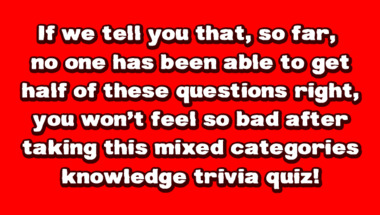 History Trivia Quiz
Tell us your score in the comment section bel..