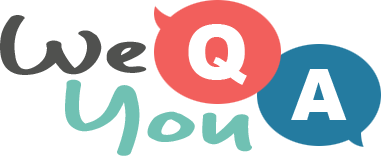 Quiz About Countries
Question 1 of 10
What is the name of Superman's home planet?
Question 2 of 10
Discolored toenails are a sign that what kind of infection is present?
Question 3 of 10
Napoleon was the leader of which country?
Question 4 of 10
By what name is the burial place on West Bank of the Nile, used by the Pharaohs, known as?
Question 5 of 10
The Israeli flag features what six-pointed shape?
Question 6 of 10
A principal duty of active Muslims is to make a pilgrimage to where?
Question 7 of 10
Which hit TV show did Billy Ray star in with his daughter Miley?
Question 8 of 10
Which of these songs was not a release by The Beatles?
Question 9 of 10
What is the most common eye color in the world?
Question 10 of 10
What is a four-letter word meaning "to assert as a fact"?

Try another one of our quizzes
Trivia Quiz For Smart People
Tell your score in the comments!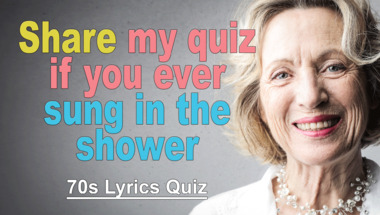 TV-QUIZ
What do you remember?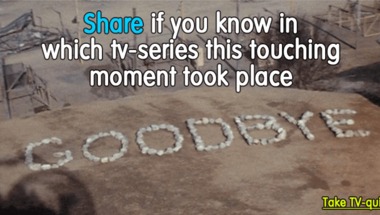 10 trivia questions vs your br
Are you game?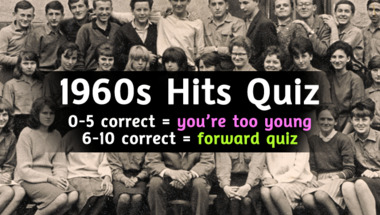 Can you score 7 or 8 in this t
We have 10 questions ready for you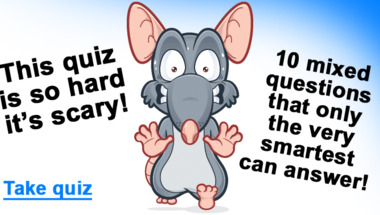 Trivia Quiz For Experts
10 Questions For The Knowledgeable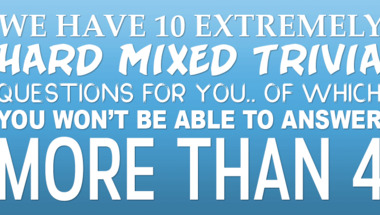 1975 Song Quiz
How many of them will you answer correctly?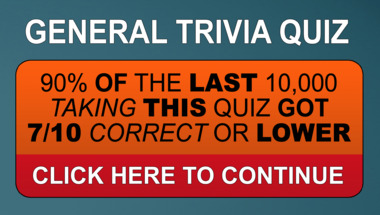 Science Trivia Quiz
10 questions to test your knowledge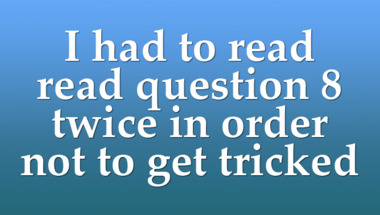 10 General Trivia Questions
How's your trivia brain doing?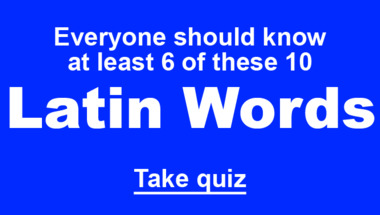 10 General Knowledge Questions
Let me know your score in the comments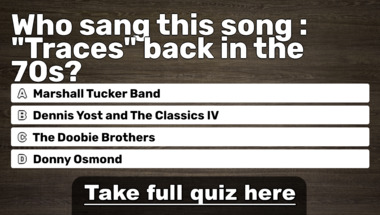 Mixed knowledge questions
That last questions will make you stumble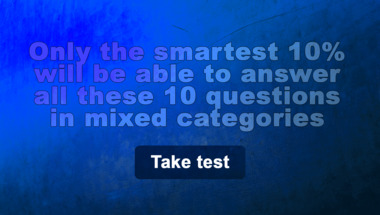 General Trivia Quiz For Expert
If you're lucky, you'll get 3 out of 10 right..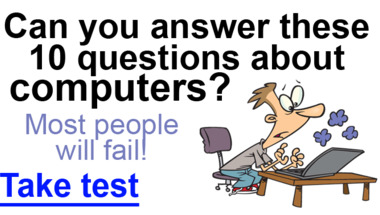 Things that happened in the 50
A Trivia Quiz About The Exciting Decade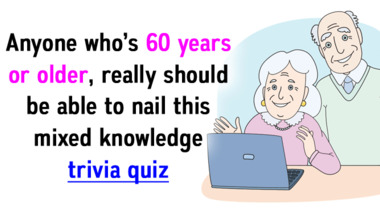 10 Trivia Questions
Let's test your trivia skills!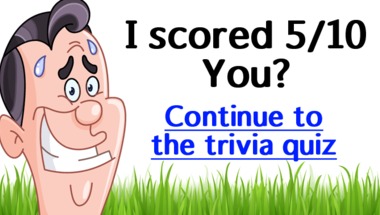 Geography Trivia Quiz
Experts Only Please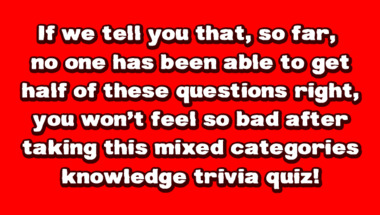 History Trivia Quiz
Tell us your score in the comment section bel..