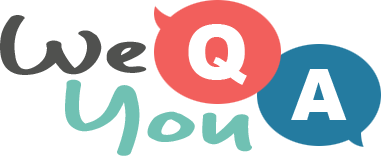 Mixed Knowledge Quiz
Question 1 of 10
Finish the title of America's song: 'A Horse With ______'.
Question 2 of 10
Which of the following months has 31 days?
Question 3 of 10
What spilled from the Exxon Valdez?
Question 4 of 10
Which movie was based on the Von Trapp family?
Question 5 of 10
Which of these food brands features a doughboy in their branding?
Question 6 of 10
"Makes no difference who you are" is the second line in what song?
Question 7 of 10
Which of these songs was not a release by The Beatles?
Question 8 of 10
Which disease is caused by a bacterium called bacillus anthracis?
Question 9 of 10
What does it mean when there is a solid line and broken line together down the middle of the road?
Question 10 of 10
Don't overreact.

Try another one of our quizzes
Trivia Quiz For Smart People
Tell your score in the comments!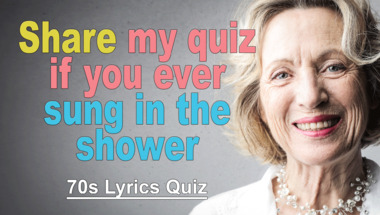 TV-QUIZ
What do you remember?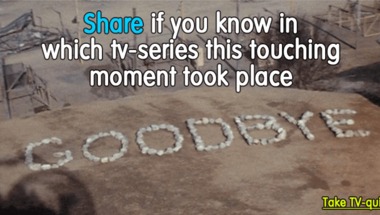 10 trivia questions vs your br
Are you game?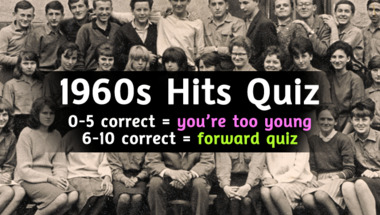 Can you score 7 or 8 in this t
We have 10 questions ready for you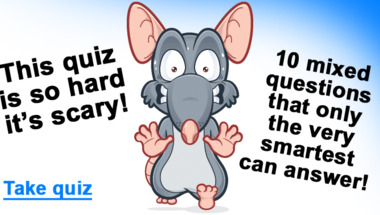 Trivia Quiz For Experts
10 Questions For The Knowledgeable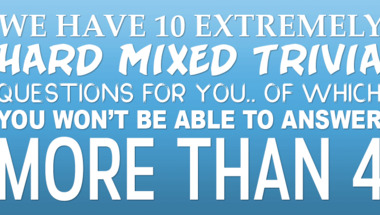 1975 Song Quiz
How many of them will you answer correctly?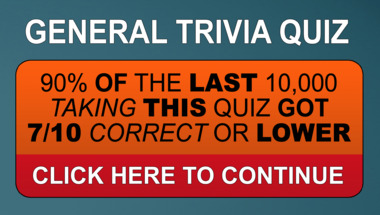 Science Trivia Quiz
10 questions to test your knowledge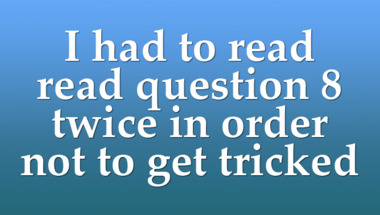 10 General Trivia Questions
How's your trivia brain doing?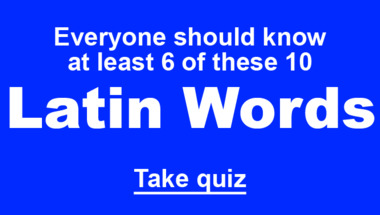 General Trivia Quiz For Expert
If you're lucky, you'll get 3 out of 10 right..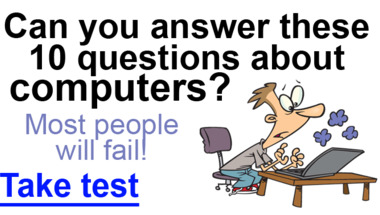 10 General Knowledge Questions
Let me know your score in the comments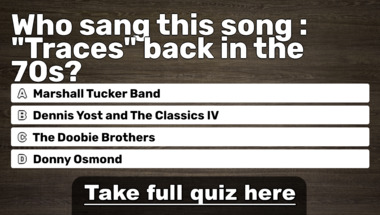 Mixed knowledge questions
That last questions will make you stumble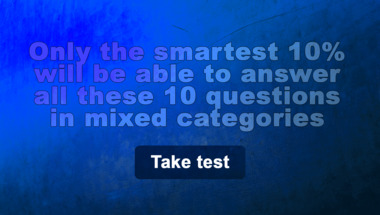 Things that happened in the 50
A Trivia Quiz About The Exciting Decade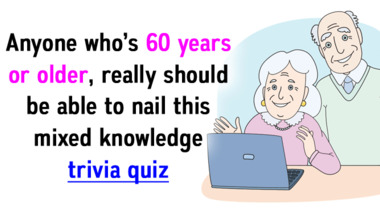 10 Trivia Questions
Let's test your trivia skills!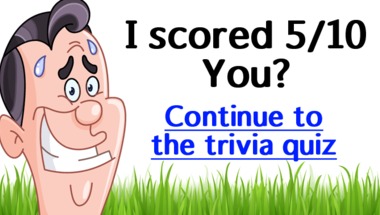 Geography Trivia Quiz
Experts Only Please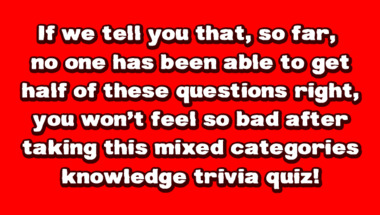 History Trivia Quiz
Tell us your score in the comment section bel..