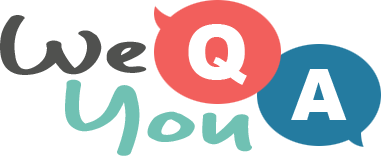 You will score 7/10 in this trivia quiz
Question 1 of 10
Where is the Leaning Tower situated?
Question 2 of 10
Which bird is the largest bird in the world?
Question 3 of 10
Who did Vladimir Putin replace when he first became President of Russia?
Question 4 of 10
What animals did Jane Goodall become famous for studying?
Question 5 of 10
A synthesizer is a kind of what?
Question 6 of 10
What sort of creature is Captain Hook's nemesis in the 'Peter Pan' books?
Question 7 of 10
Sarah currently earns $600 per week and has been offered a 15% pay rise. How much money will she now be earning each week?
Question 8 of 10
Who goes 'Running Wild' with celebrities?
Question 9 of 10
The Hawks and Falcons are professional sports teams in which city?
Question 10 of 10
The Latin word "laudem" means what?

Try another one of our quizzes
Trivia Quiz For Smart People
Tell your score in the comments!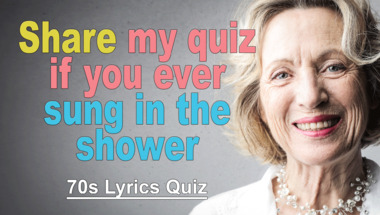 Can you score 7 or 8 in this t
We have 10 questions ready for you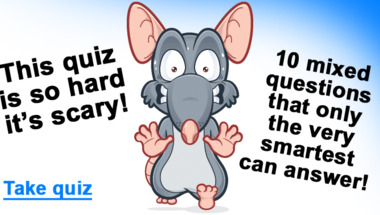 TV-QUIZ
What do you remember?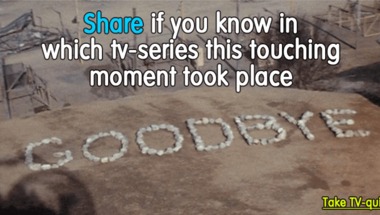 10 trivia questions vs your br
Are you game?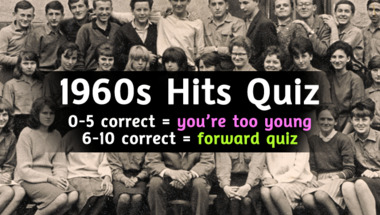 Trivia Quiz For Experts
10 Questions For The Knowledgeable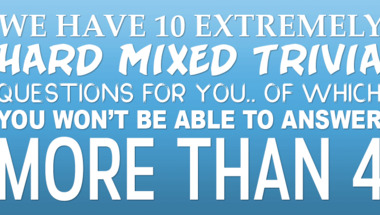 1975 Song Quiz
How many of them will you answer correctly?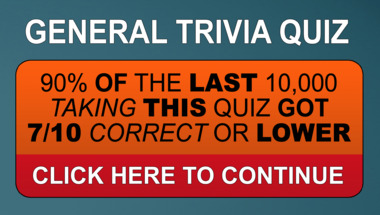 Science Trivia Quiz
10 questions to test your knowledge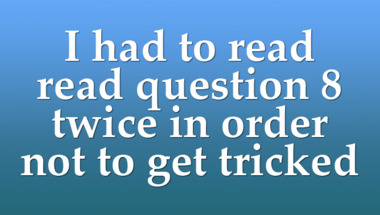 10 General Trivia Questions
How's your trivia brain doing?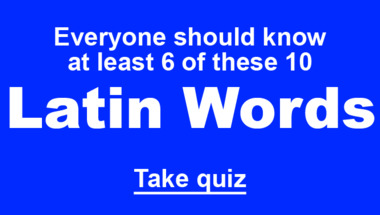 Quiz : Who sang these 60s hits
How many correct will you get?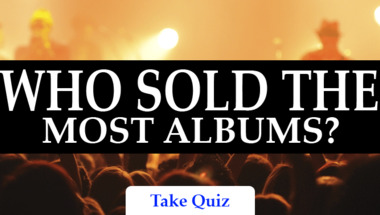 Mixed knowledge questions
That last questions will make you stumble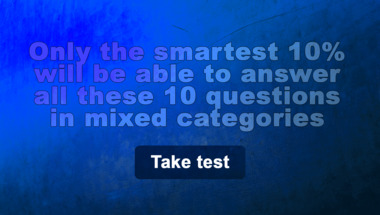 General Trivia Quiz For Expert
If you're lucky, you'll get 3 out of 10 right..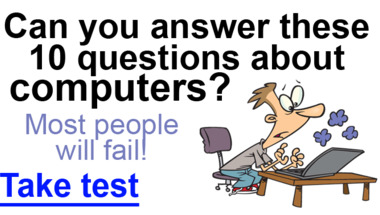 Geography Trivia Quiz
Experts Only Please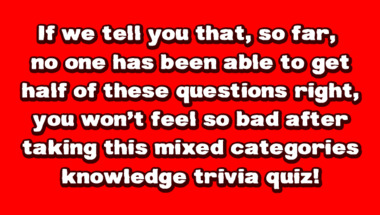 Things that happened in the 50
A Trivia Quiz About The Exciting Decade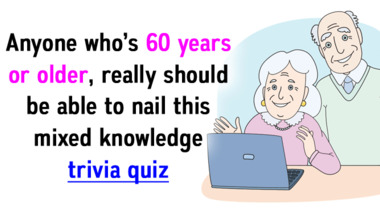 Quiz : Who sang these 70s hits
How many correct will you get?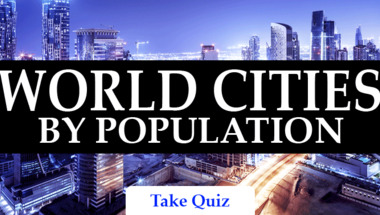 Help us complete these 50s son
How many correct answers will you get?