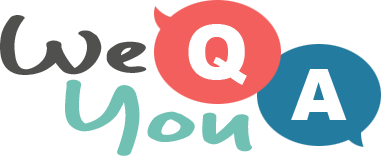 Trivia quiz for people who are not just all talk
Question 1 of 10
Feta is a type of which food?
Question 2 of 10
Needle felt is a type of what?
Question 3 of 10
Geni.com is a website aimed at those interested in what?
Question 4 of 10
How did dinosaurs reproduce?
Question 5 of 10
The title of the opera "Die Lustige Witwe" translates to "The Merry..." what?
Question 6 of 10
French physician Rene Laennec invented which medical instrument?
Question 7 of 10
Bec is decorating for a party with a red, blue and white colour theme. If there are 42 guests and Bec wants an even number of plates in each colour, how many of each colour will she need?
Question 8 of 10
U2 frontman Bono is often seen wearing what fashion item?
Question 9 of 10
As of 2014, which of the following was never a special flavor of Oreo cookie?
Question 10 of 10
Nicole Scherzinger became famous as part of which group?

Try another one of our quizzes
Only a chef will master this q
Normal people will 4 or less correct on avera..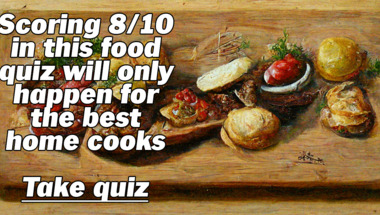 World Geography Quiz
Let's test your trivia skills!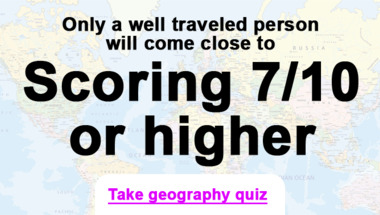 1960s Lyrics Quiz
10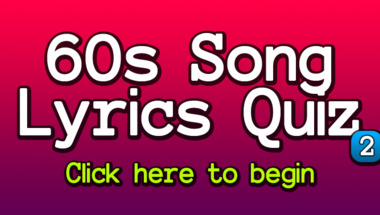 1964 Song Quiz
10 questions to test your knowledge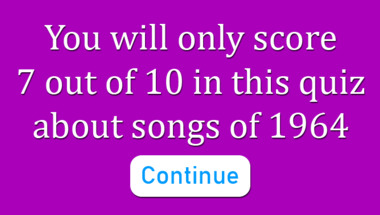 10 mixed categories questions
How smart are you really?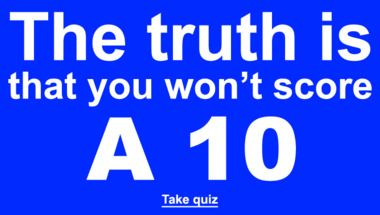 Grammar Test For Adults
10 questions to test your knowledge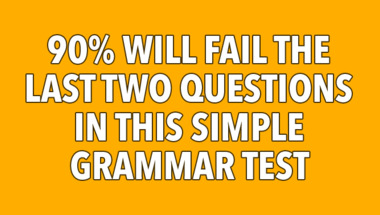 * Trivia Quiz *
* 10 mixed general questions *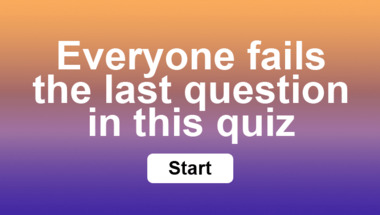 Mixed Knowledge Quiz
10 questions to test your knowledge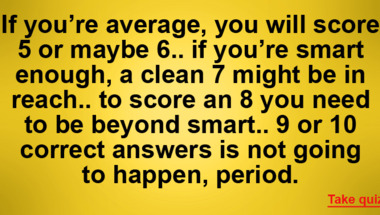 Spelling Quiz
10 mixed questions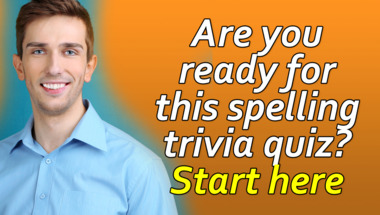 Trivia Quiz : Mixed categories
10 Questions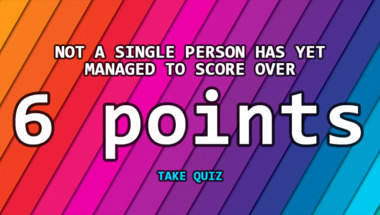 World Geography Quiz
10 questions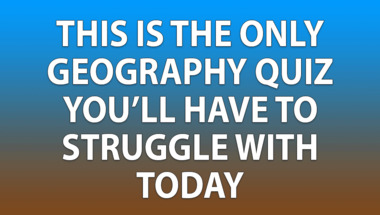 Mixed Knowledge Quiz
10 questions to test your knowledge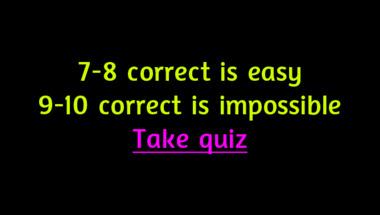 Trivia quiz for 60+
10 questions about mixed knowledge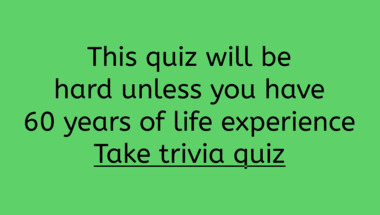 Trivia Quiz
10 mixed questions for you to have fun with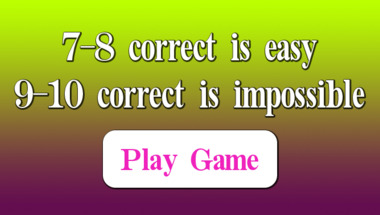 1960s Quiz
How many correct answers will you get?