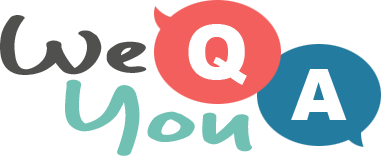 A quiz for home cooks and food lovers
Question 1 of 10
What is the name of the glass that champagne is served in?
Question 2 of 10
New Zealand lamb is usually eaten with which herb?
Question 3 of 10
What comes after "Taco", an American fast-food chain hugely popular in Central America?
Question 4 of 10
If you ordered eggs benedict, how would your eggs be prepared?
Question 5 of 10
Which type of food is a tilapia?
Question 6 of 10
In traditional Chicken and Dumplings, what are the dumplings made out of?
Question 7 of 10
What is the main ingredient of the Canadian classic of poutine?
Question 8 of 10
A New York style Chopped Cheese sandwich contains which ground meat?
Question 9 of 10
What is the chicken tenderised with for the dish of Bang Bang Chicken?
Question 10 of 10
What nuts usually top the dish of halva ice cream?

Try another one of our quizzes
1960s Lyrics Quiz
10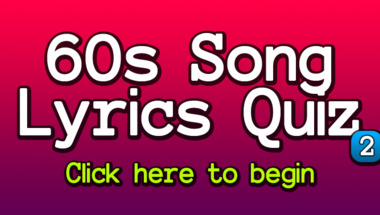 Only a chef will master this q
Normal people will 4 or less correct on avera..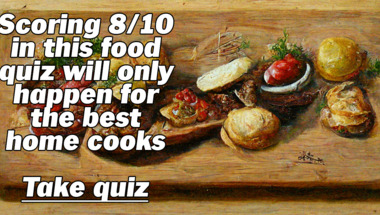 1964 Song Quiz
10 questions to test your knowledge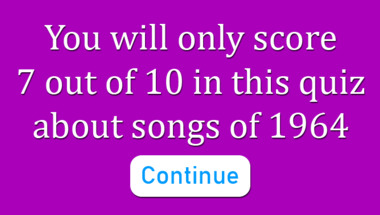 10 mixed categories questions
How smart are you really?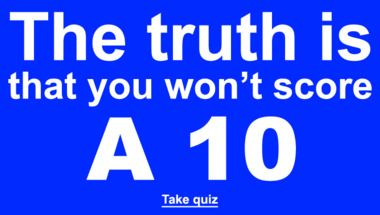 Grammar Test For Adults
10 questions to test your knowledge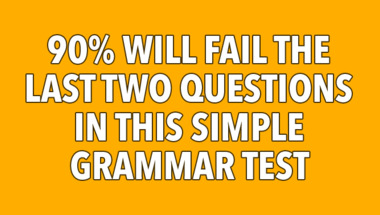 Spelling Quiz
10 mixed questions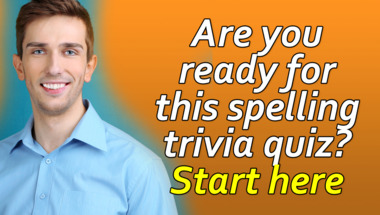 * Trivia Quiz *
* 10 mixed general questions *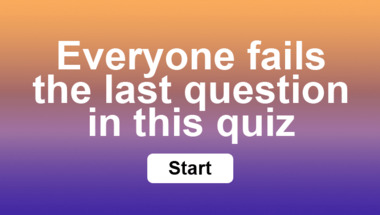 Trivia Quiz : Mixed categories
10 Questions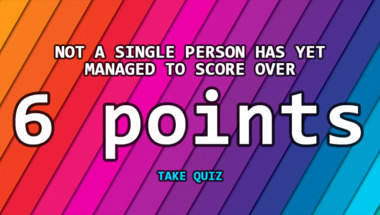 Mixed Knowledge Quiz
10 questions to test your knowledge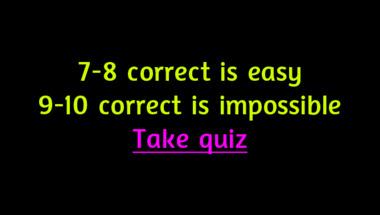 Mixed Knowledge Quiz
10 questions to test your knowledge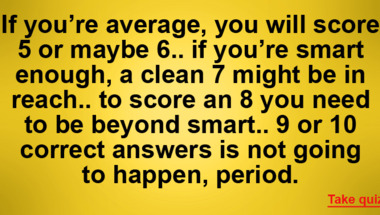 Genius Trivia Test
10 mixed genereal questions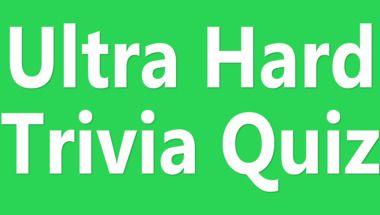 World Geography Quiz
10 questions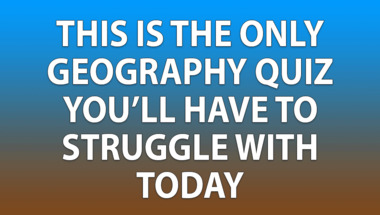 Trivia quiz for 60+
10 questions about mixed knowledge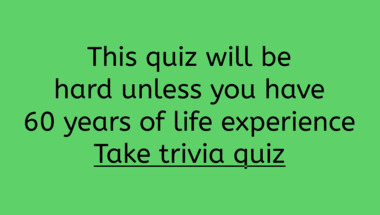 Quiz : General knowledge
10 questions in misc categories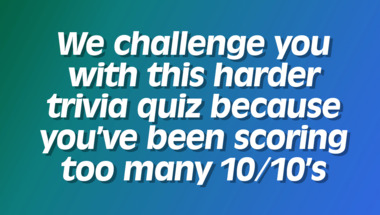 Trivia Quiz
10 mixed questions for you to have fun with